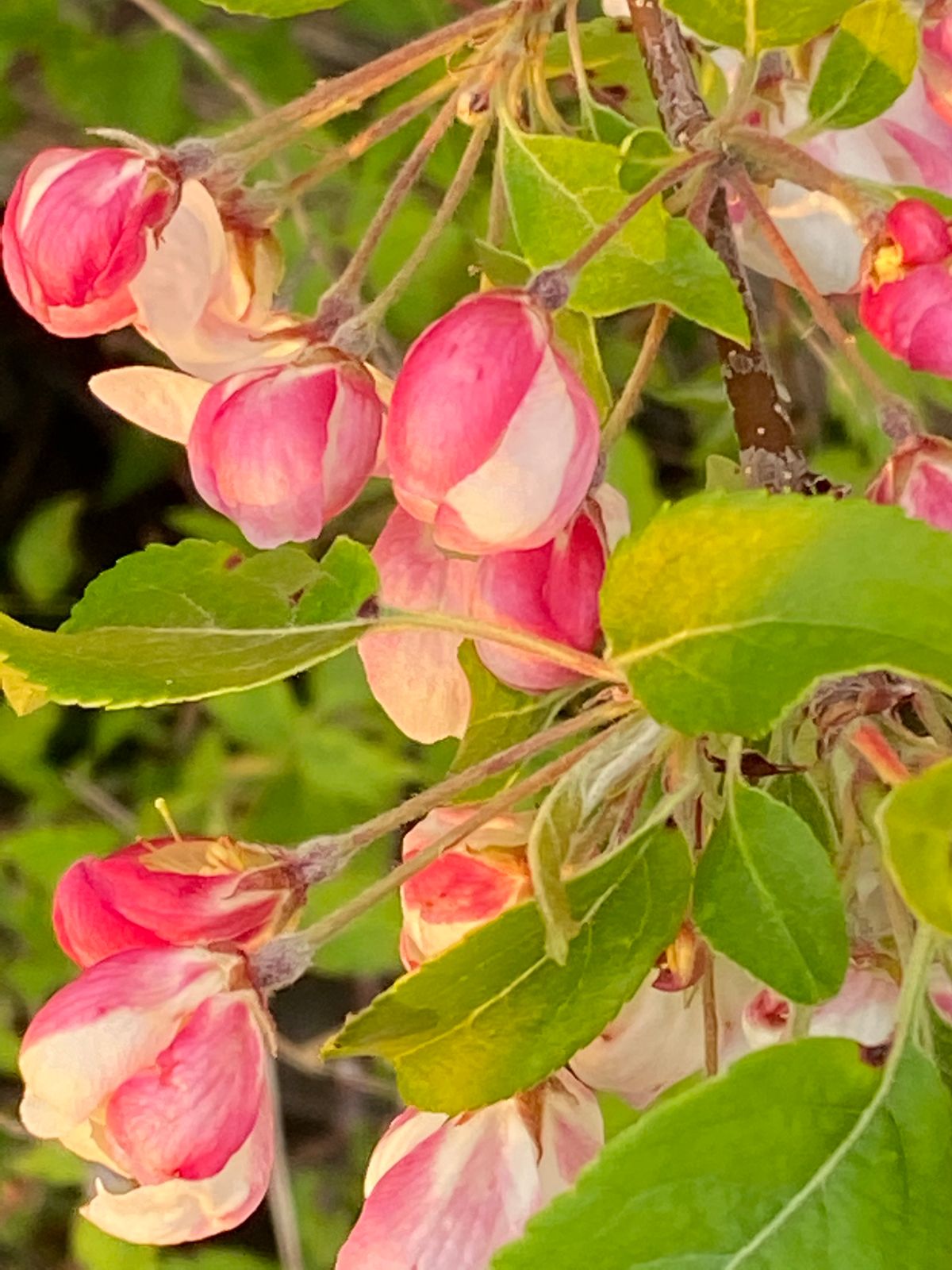 The sounds of spring are all around us, green everywhere, apple trees in blossom. This spring energy brings forth freshness, color, and life. We, too, carry this same energy within us to bloom brightly or close when needed in each new day or moment. Staying open to our hearts is the work.
This week I am focussed on slowing down to find the sacred in the ordinary (or in this case the extraordinary of spring): smelling the lilac blossoms, watching the buzzing of bumble bees, watching our new baby chickens drink water, and relishing the sounds outside. The practice extends to uncoupling from a busy mind to "be here now" hence why it's called "practice".
In meditation we can do the same thing witnessing and listening to the comings and goings: the breath, the churning of a washing machine, the sounds of a family member on a phone, a plane above, birdsongs outside, and yes the creeping in of thoughts. All forms of being with the present moment.
What comes up for you when you practice this? What happens to your mind? Your breath? What else? I'd love to know.
Join me this Wednesday or Thursday as we practice staying present to the hear, here, and now.
"When you practice breathing in mindfully, you bring your mind home to your body and you find yourself in the land of the present moment. Mindfulness is the energy that helps the body and mind come together. When body and mind are together, you are established in the present moment, in the kingdom, in the here and now."
- Thich Nhat Hanh